Burger Time
1080 Morris Park Avenue, Bronx, NY 10461
Order now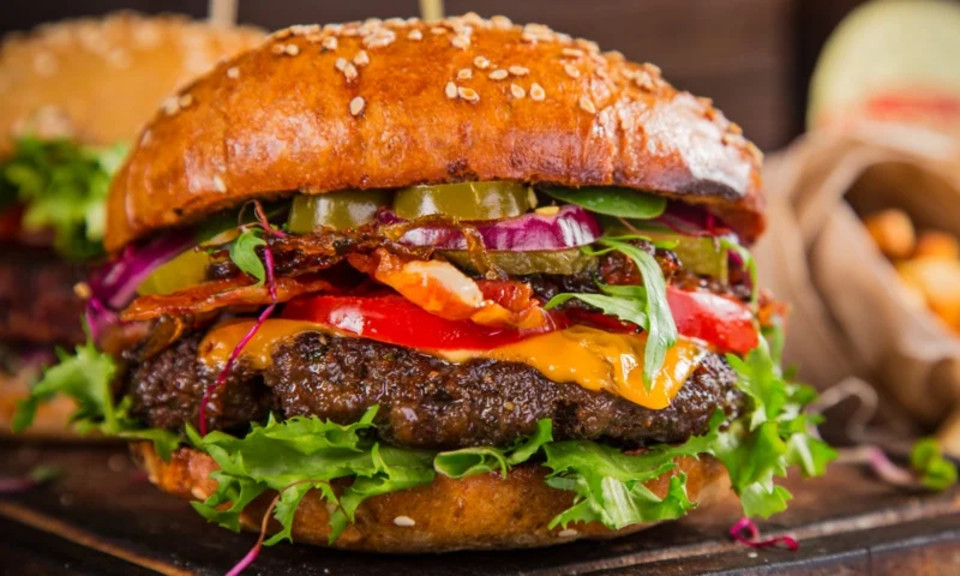 Dessy
This is my second time ordering from BurgerTime. The first time I gave it a 3 star because even though it arrived on time. The food was cold and the bun was burn and broken in pieces and they had one of the sodas wrong. So I decided to give them another chance and this time around everything was correct. I even got a pack of cookies which probably is what they send with the order everytime but the first time I never got it. Anyways I will be ordering from them again I just hope they don't get anything wrong or it's not done right.
Ruby-Jo
I love ordering from here. Burger Time has great burgers and extremely quick delivery. When I first moved to the neighborhood I stopped in a couple of times. Each time the wait was crazy, though the food was always good. I quit going, because 45 minutes to an hour and a half for food was ridiculous when there was hardly anyone in the restaurant. I see now delivery is a priority, as I always get my food before I should. Always in under 30 minutes. No more going in for me when I want one of their tasty burgers.
Derek
Everything was perfect this was an excellent choice my only regret is ordering the Double Trouble Burger you only need one patty I won't be spending too much time at this place because you will end up gaining a lot of weight but the service is excellent. It took me a year and a half to lose 30 lbs after one meal I feel as if though I gained it all back in one day. I greatly appreciated the experience.
Kyle
This is definitely my go to burger place from now on, so many varieties too. And that's not all they have that's real good either. The burgers don't come with fries however- I found that out the hard way but now that I know, it's all good. The chili, fried ravioli, buffalo chicken... lip smackin' good and the list goes on. I can't believe it took me so long to order from here but I'm so glad I did
Giselle
My new favorite spot!!!! Ordered fried mac n cheese balls, they were to die for! (Im a mac n cheese feen by the way) . I also had a beef quesadilla, which was very good, a bit oily for me but it was really good. My husband had the Double trouble burger and he loved it! ! The order was correct, hot, delivery came before the estimated time. I will deff be ordering from here again!!
Meghan
This is our second time ordering from burger time and for the second time we were 100% delighted with our food! They deliver quickly and the orders are correct. We plan on making this a weekly delivery. I hate writing reviews but Burger time deserves all the stars it can get in every category. Their food is delicious and their menu is extensive. We plan on trying every burger, wrap, sandwich, quesadilla and nacho on the menu! Check them out you won't be disappointed!
April
Excellent from start to finish :) the service was amazing, very nice women who picked the phone up ! The delivery guy was friendly :) ! Food : ordered the peppercorn burger wow outstanding have not had a burger in ages that good . The onion rings were also very good and crispy ! They use real onions the sauces were so yummy with it ! I would give this place a 10 if I could ! I'm defiantly recommending them to neighbors . Thanks guys
Laura
This was my first time ordering from Burger Time and the food was wonderful. Not only was the restaurant kind in calling to confirm the order but the delivery person was courteous and professional in his communication with me and in handling my food. This will be my go to restaurant from now going forward.
Brenda
Everything was fresh and delicious as always .I usually order a burger but I went with a BLT this time and it was great! The buffalo wings were also on point! My son had the bacon cheeseburger and as always ..it did not disappoint! hands down burger time is the best burger spot in the Bronx!!
Natasha
Surprisingly GOOD FOOD!
Delivery was quick, even on a Friday night.

Burgers flavor was great and serving was large. Shakes and tater tots were awesome along with the chicken and fries dish. They have some mixed reviews on Yelp, so we were a bit afraid, but it turned out great!
About us
American, Dessert, Dinner, Hamburgers, Ice Cream, Mexican, Salads, Sandwiches, Shakes, Steak, Wraps
Today

Delivery: 10:30 AM - 10:30 PM

Takeout: 10:30 AM - 10:30 PM

Delivery

Monday:

10:30 AM - 9:30 PM

Tuesday:

10:30 AM - 9:30 PM

Wednesday:

10:30 AM - 9:30 PM

Thursday:

10:30 AM - 9:30 PM

Friday:

10:30 AM - 10:30 PM

Saturday:

10:30 AM - 10:30 PM

Sunday:

10:30 AM - 8:30 PM

Takeout

Monday:

10:30 AM - 9:30 PM

Tuesday:

10:30 AM - 9:30 PM

Wednesday:

10:30 AM - 9:30 PM

Thursday:

10:30 AM - 9:30 PM

Friday:

10:30 AM - 10:30 PM

Saturday:

10:30 AM - 10:30 PM

Sunday:

10:30 AM - 8:30 PM